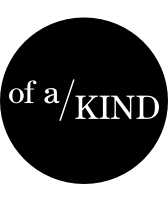 Leveling up Ecommerce and Editorial at a Fashion Startup
We helped Of a Kind improve their site's performance and level up their marketing reach
Of a Kind
In 2014, Of a Kind's e-commerce presence was due for a refresh. The site was slow to load certain pages, stability was an ongoing concern, and Tumblr was still being used as a CMS despite many shortcomings. When trying to market their products, the founders discovered that their product database was simply not organized in a way that was compatible with major marketing channels.
To fix all of this, we rewrote the core Ruby on Rails application, and added some new functionality. This meant a complete redesign and rebuild of the front-end shopping site, a rewrite of the back end application including sweeping changes to the product data model, and designing and building a new CMS from scratch that allowed for smart product placement within blog posts, slideshows and other longtime asks.
This not only made the site look awesome, but we were able to make it much faster to load, more reliable, and solved some deep-rooted issues with blog post creation and product taxonomy that allowed Of a Kind to level-up their marketing and SEO. Of a Kind were acquired by Bed Bath & Beyond in 2015. Sadly, Of a Kind was shut down by their parent company in late 2019, after 9 years in business, 4 of which were with HFC as a tech partner.
Services
Engineering
Design
Technical Project Management
Of a Kind operates at the break-neck speed of an online sample sale, with its blink-and-you'll-miss-it items, which come in editions of five to 50. But it has the soul of a local artisanal shop.

Want to start a conversation?