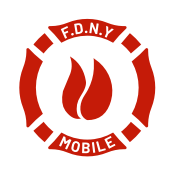 Using Mobile Technology to Improve Firefighter Safety
We designed a mobile app to help firefighters in the field
FDNY
At HFC, we love to find opportunities to work on problems, and particularly those our community faces. After being in business in Brooklyn for over ten years, one collaboration that was particularly meaningful for us is working with the FDNY on new technology to help firefighters stay safe in the field.
We were initially approached by a SME inside the FDNY who brought with him a few key insights. For one, an important part of being safe at the site of a fire is dependent upon understanding the structural integrity of the building – this is why buildings are routinely inspected by the fire department. However, accessing that information in the field can be challenging. The second insight was that between the time the first responder arrived and others joined, a fire may have developed in significant ways, but the tools to convey the information about what to expect on arrival were lacking.
Taking those insights, we designed an experience that would result in better and faster information dissemination at the right moments. First, the app would allow for digital capture of structural observations during building inspections. When a fire is actually reported, the fire location and any information known would be accessible in the app. When the first responder arrives on-site, they can livestream video of the fire, allowing firefighters en route to observe and coordinate a plan, saving valuable time. Once on-site, firefighters can use digital information from past inspections to evaluate safe routes through the building. In addition to radio communication, firefighters can also send videos and photos to each other in real-time.
The end product of this collaboration was a design prototype that is working its way through the FDNY, where we hope to build a pilot for this experience and advance the safety of firefighers throughout the city.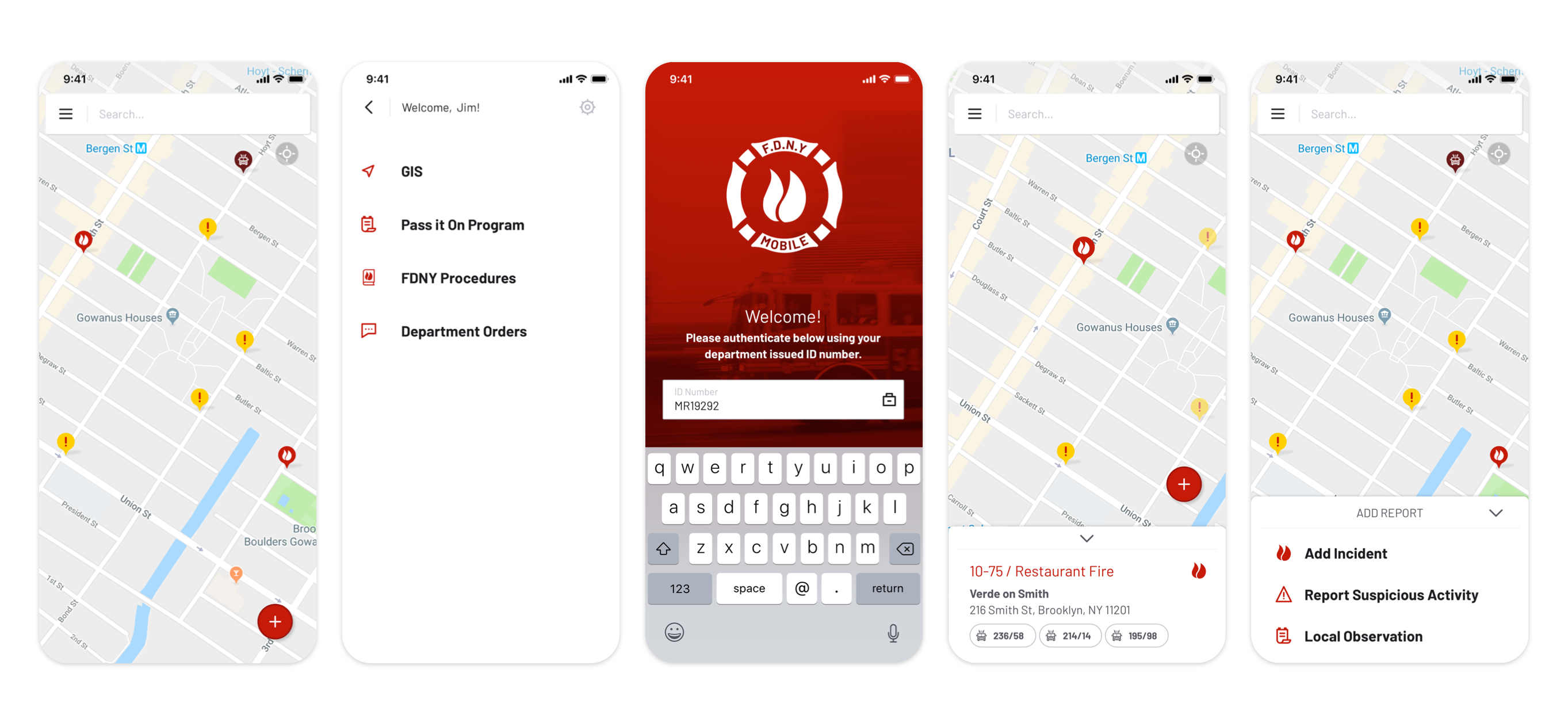 Want to start a conversation?