New Products
Deliver bold new software experiences to the web, mobile, and more.
Build your rocket
Whether you're starting from the back of a napkin, a pitch deck, or a prototype in the marketplace, HFC can work with your team to craft award-winning digital experiences across user classes and channels.
New Product teams from HFC offer a blend of strategy, user experience expertise, and technical acumen that comes from launching dozens of innovative products with startups and Fortune 500s alike for more than a decade.
Craft a flight plan
We meet you where you are, and build the right team to craft and iterate your product using a nimble Agile framework.
Define the problem and your target users
Gather competitive and user research to inform product decisions
Generate user stories and wireframes
Build using lightweight Agile practices
Test & analyze usage data and user feedback
Iterate & improve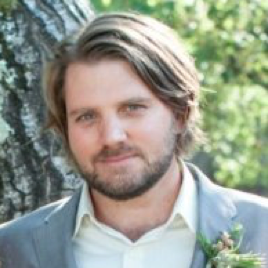 Thanks for doing the impossible with a smile. #oneteam

Ryan Troy
Global Live Global Lead
About Our Culture
HappyFunCorp strives to cultivate an environment where talented people can do great work – and have fun doing it.
Positivity. It's a Happy Fun team, and we aim to keep it that way.
Selectivity. We're built on trust, and that trust is rooted in every HappyFunCorp team member bringing high EQ as well as sharp technical skills to the table.
Efficiency. We know time matters: for our clients, our families, and our passions. We respect it by continuously working smarter to the benefit of everyone we work with.
Collaboration. We know that software is a team sport – and we're better when we work together.