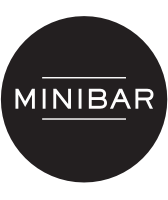 Getting Minibar Delivery Delivered
We helped launch the popular app that delivers booze to your door in NYC.
Minibar
If you've taken the NYC subway or are a fan of alcohol delivery, chances are you know Minibar.

In 2014 we helped Minibar launch their iPhone app which allows users to shop for alcohol from local establishments based on their zip code and operating hours, integrating with a backend system for fulfillment across partner businesses
Themes
Scalibility
E-commerce
Services
Engineering
Design
Technical Project Management
ping, ping, ping. That was the sound of orders coming in from Minibar, an app that aspires to be Seamless for booze: plug in your address, select your wines, beers, and liquors, and receive them in less than an hour, from the nearest affiliated shop

Want to start a conversation?