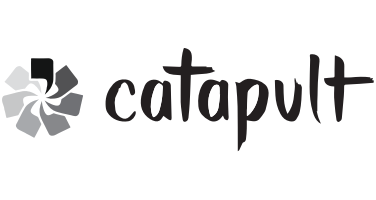 Bringing Writing Education Online
We helped Catapult scale their in-person writing workshops to reach writers around the world
Catapult
After building the foundation for Catapult's online presence in 2015, we set out to take their in-person writing workshops online in Summer 2016, allowing students from around the country to participate rather than just the NYC metro area.
In a few short months we had to understand the unique dynamics of writing workshops and deliver an experience that was demonstrably better than competitors in the space, all while making the system easy to use and unburdonsome for existing staff.
We found that the biggest potential pain points of the system were in class registration and giving feedback on peers' writing. Using an Agile approach to the problems and armed with feedback from instructors and students, we were able to deliver, test, and improve rapidly.
Among the solutions delivered were a low-friction class application process that differentiates itself from other platforms by allowing account creation after payment; a custom commenting platform that is responsive, real-time, and private; plus an online 'salon' for classes to meet and chat during designated times. Catapult has the tools it needs to continue to scale its classes business into the future.
Themes
Social Network
E-commerce
Real-time Communication
Content Publishing
Services
Engineering
Design
Product Management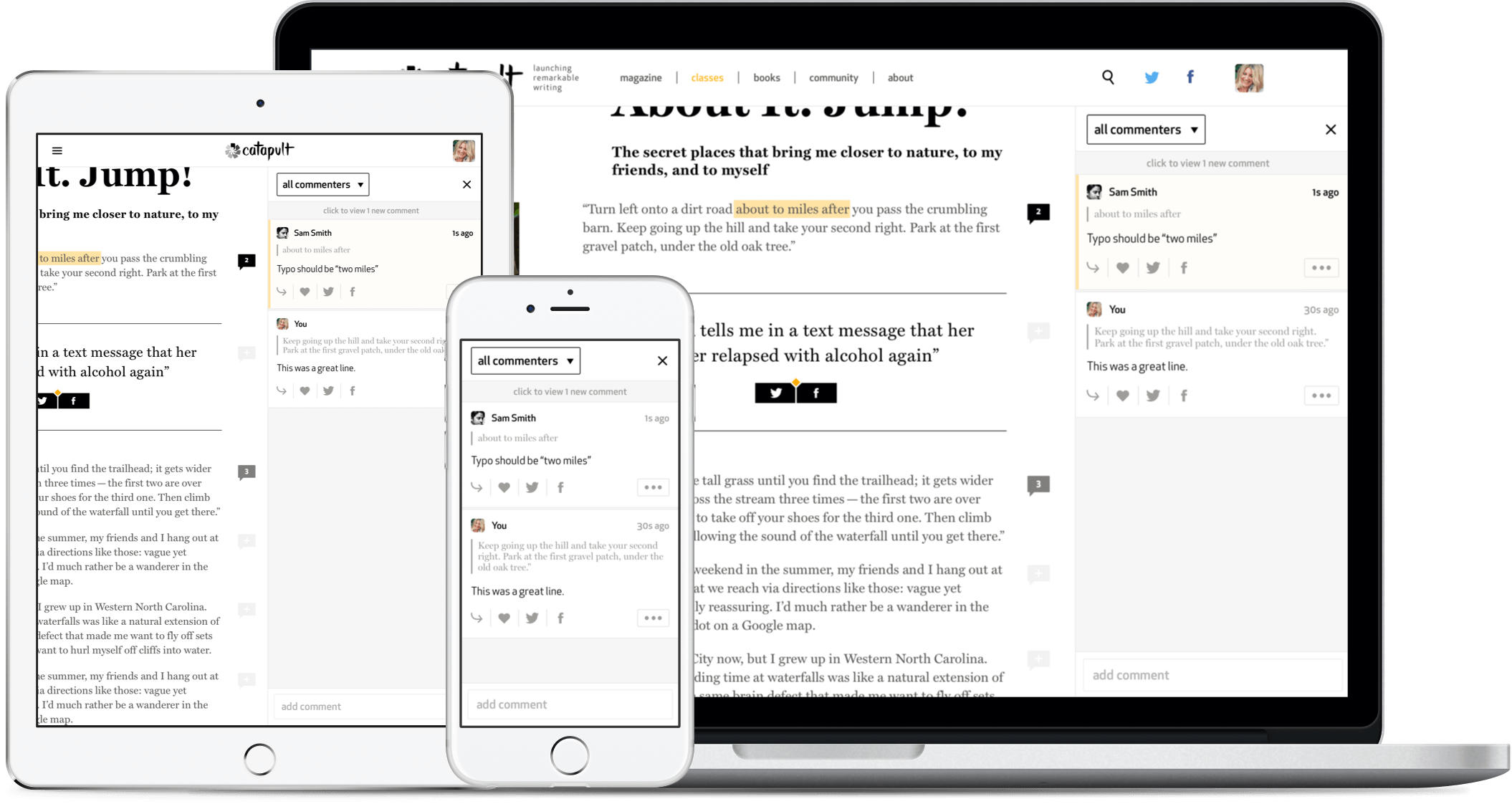 Working with Robb Chen-Ware and the team at HappyFunCorp to develop Catapult's online classes platform has been a remarkably fun and painless process. From the outset, we tasked them with a complex challenge--to create an online version of a creative writing workshop that replicates the in-person experience of Catapult classes... It's an intelligent, easy-to-use platform that's intuitive to writers.
Julie Buntin
Director of Writing programs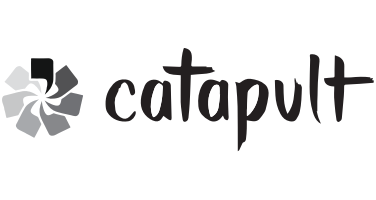 Want to start a conversation?